FACES of SoBel Kids Fashion Week 2018
Event Information
We're excited to launch the FACES of SoBel Kids Fashion Week 2018 Contest.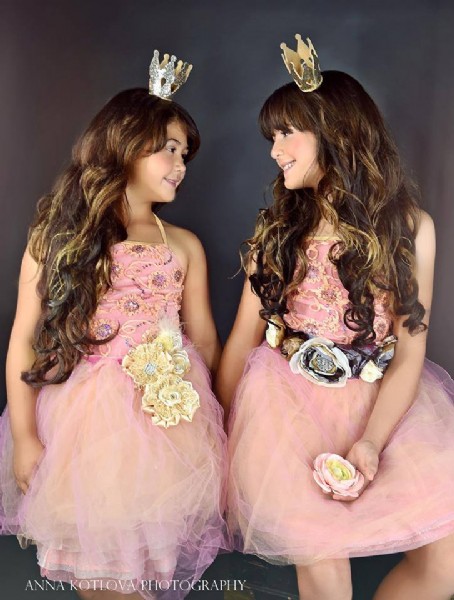 We had so many amazing kids and parents that we could not accomodate, who wanted to participate in our fashion week event. We decided to continue the fun by creating this contest and allowing those children to have the opportunity to become the FACES of SoBel Kids Fashion Week for 2018. We will be choosing a boy and a girl between the ages of 3-16 years old. Simply submit a photo of your child, and the $25 entrance (registration) fee for a chance to win and become the FACES of SoBel Kids Fashion Week 2018. Prizes include $200 shopping spree at Toys R Us, tickets to Lowry Park Zoo, The Florida Aquarium, several photoshoots and their FACES in all of the promotional materials just like Sophia and Bella (posters, inivitations, website etc.).
How it Works:
1- Submit ONLY 1 photo of your child by sending it to Team@sobelkidsfashionweek.com
2- Registration fee ($25) must be submitted - (No photos will be considered without a registration)
3- All submitted photos will be reviewed and considered and some will be featured on our Facebook, Instagram and pinterest pages.
4- Winners will be judge based on the photo submitted - please make sure it is a clear picture and of good quality.
5- Only 2 children (a boy and a girl) will be chosen and notified by phone and email on Feb 10, 2018.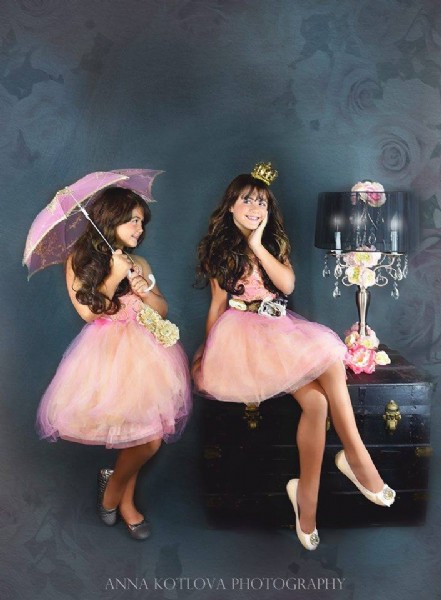 Official Contest Rules:
Eligibility
FACES of SoBel Kids Fashion Week 2018 contest is open to those legal residents of the U.S. residing in the 48 contiguous states (excluding Rhode Island), Alaska, Hawaii, and the District of Columbia who are between the ages of 3-16 years old. Individuals who are employees of SoBel Kids Fashion Week or its affiliates, manufacturers, sales representatives, subsidiaries or parent companies, advertising/sales promotion agencies, or judging organizations, and the immediate families of each are not eligible. Void where prohibited. Entry materials become the property of SoBel Kids Fashion Week and will not be acknowledged or returned.

Entry
The Contest will begin at 9 am EST on April 1st, 2017, and all entries must be received by 5pm EST on Feb 1st, 2018. The following rules apply to each submission:
Submit 1 photos of contestant. Only one (1) photo entry per person permitted. All entrants hereby agree that upon submission of their Photo, SoBel Kids Fashion Week shall have an unlimited license to reproduce the photo, and create any derivative works of the photo in perpetuity, and that SoBel Kids Fashion Week shall have the right to publish in any media whatsoever the photo (including any reproduction or derivative work) and use it in perpetuity, the entrant's name and likeness for any lawful purpose, including promotional purposes, without further compensation. By entering the contest, entrant represents that entrant created the photo for his/her entry into this Contest. Upon entry, each entrant (on behalf of him/herself and his/her child/children) also releases SoBel Kids Fashion Week from all liability arising from his/her entry in the Contest and use of the prizes, and agrees to sign any additional documentation which SoBel Kids Fashion Week may reasonably request addressing this or any other Contest rules. SoBel Kids Fashion Week reserves the right to request from any entrant additional documentation.
If you have any questions regarding the FACES of SoBel Kids Fashion Week 2018 Contest email us at Team@sobelkidsfashionweek.com
SoBel Kids Fashion Week 2017
Fri. June 2, 2017 - VIP Party - 6:00pm - 9:00pm
Sat. June 3, 2017 - Designers Showcase - 6:00pm - 9:00pm
Sun. June 4, 2017 - Finale Celebration - 2:00pm